virtual Broadband Network Gateway
Provision of data services in fiber networks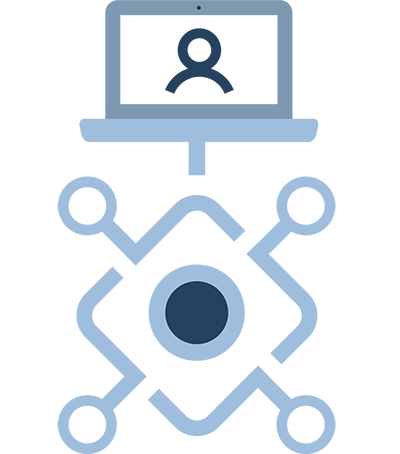 Broadband Network Gateways (BNG) provide access to Internet, Voice, and IPTV services for residential users.
Until recently, these devices have been complex, vertically integrated, and expensive. Complexity is in the nature of the job a BNG has to fulfill: Assign an IP address to the user's home router, prioritize certain traffic types (like voice) over others, protect the user from malicious traffic, and quite generally make sure the user gets the service they have paid for.
While complexity won't go away, dis-aggregation of the components of a BNG makes it more manageable. BISDN's vBNG is based on CUPS (Control/User Plane Separation) as defined in BBF TR-459. This means that the actual handling of the user traffic (the user plane – UP) can be placed on different hardware platforms, at different locations, and generally closer to the user, while authentication of users, the accounting, and anomaly analysis (the control plane – CP) can be performed at more centralized places in a carrier's network.
BISDN offers a TR-459 control plane and a range of user plane implementations from Xeon SP-based VPP pipelines to high-performance ASIC-based solutions based on Intel® P4™ programmable forwarding silicon.
Architecture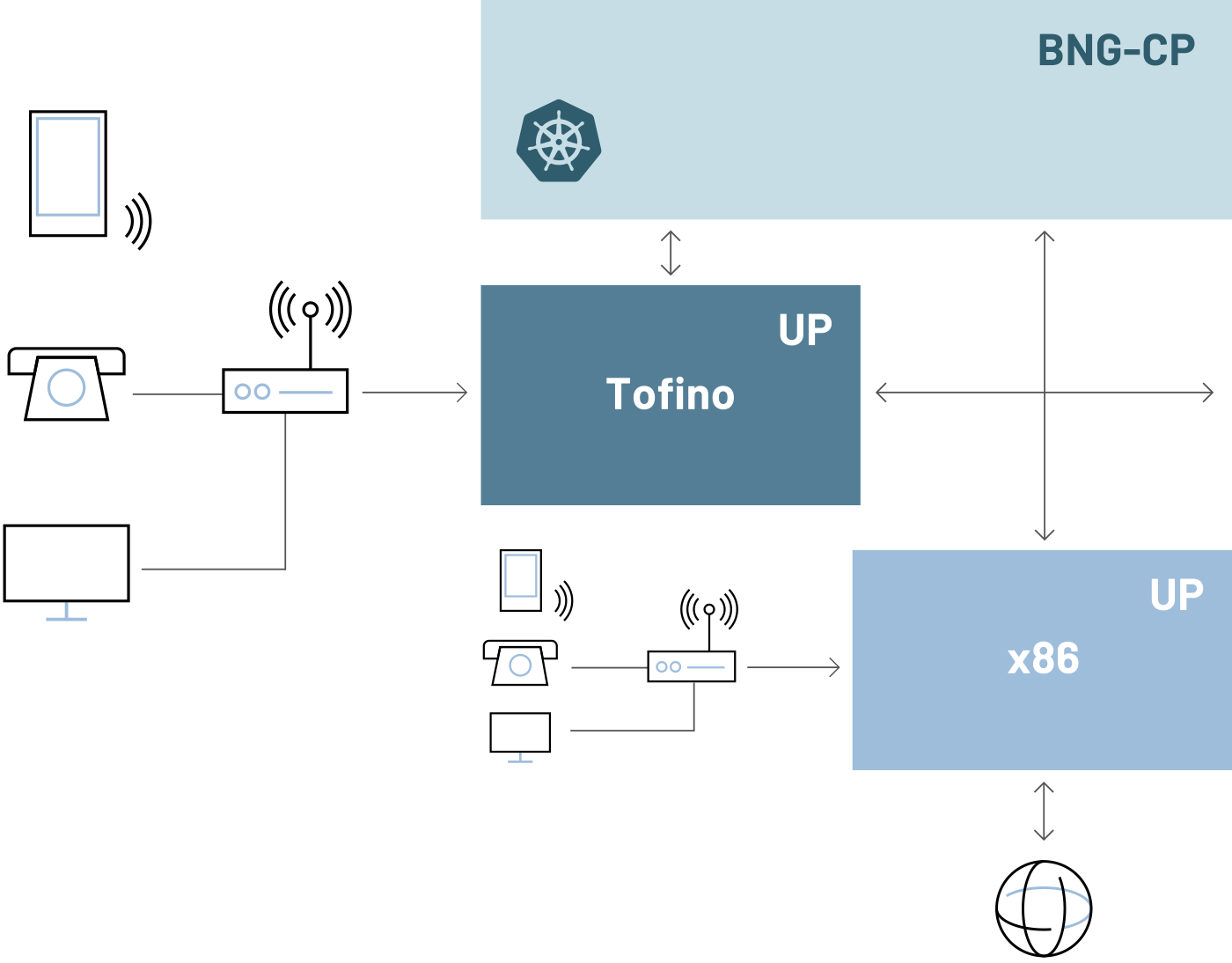 Documentation
Paper: Enhancing Performance and Power Efficiency of a Cloud-Native Broadband Network Gateway (BNG) Using 4th Gen Intel® Xeon® Scalable Processors, 2023-08-11
Paper: Re-Architecting the Broadband Network Gateway (BNG) in a Network Functions Virtualization (NFV) and Cloud Native World, Intel, CP by BISDN
Video: Open Source vBNG Architecture and Performance Evaluation, ONF Broadband Spotlight, 2020