System Integration
Since the dis-aggregation of networks requires profound system integration expertise, BISDN is the perfect partner to assist operators in integrating solutions into their existing systems. This service starts with designing systems for carriers, deploying and testing them, and ultimately conducting operation and maintenance services. To streamline development and deployment, automation and containerisation is applied by design.
Products
We build virtualized network components. Those components can be implemented individually or combined, and they can be adapted to existing infrastructure.
While our pOLTA stack manages fiber access for end customers, our vBNG is the gateway that aggregates and manages customer access data. More networks components are about to be developed, so that eventually an entire virtual network stack will be on offer.
On the other end of the roadmap, our end-to-end product scheme is going to look like this: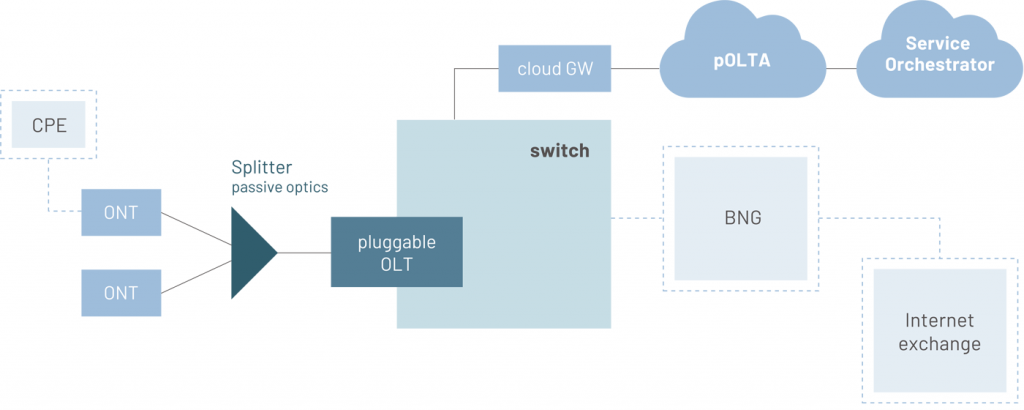 Starting from the Customer Premises Equipment (CPE) at the end user premises, the entire value chain through ONT, OLT, pOLTA, BNG and finally the Internet exchange will be components that BISDN can provide in any combination.