Welcome to our team!
Are you looking to work in a fast-paced environment and to promote your career? Do you want to build your skill set to design innovative software solutions for network operators? Then you should be working with us. From students to experienced hires, we have a wide range of opportunities at BISDN.
We recruit dynamic, talented individuals (from those starting in their careers to experienced professionals) who share our ambition to be the benchmark in our industry.
Apart from offering flexible hours inside and outside of our office in the very heart of Berlin, next to Gleisdreieckpark, Brlo beer garden and Potsdamer Platz, we provide benefits such as subsidized corporate tickets and more. You may also chose to join our Bilbao team!
Even if we are not currently advertising a vacancy relevant to your skills and expertise, we are always interested in hearing from intelligent, talented individuals.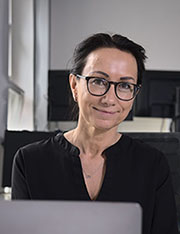 Please contact Carola Klessen at jobs@bisdn.de or +49 30 610 816 100.